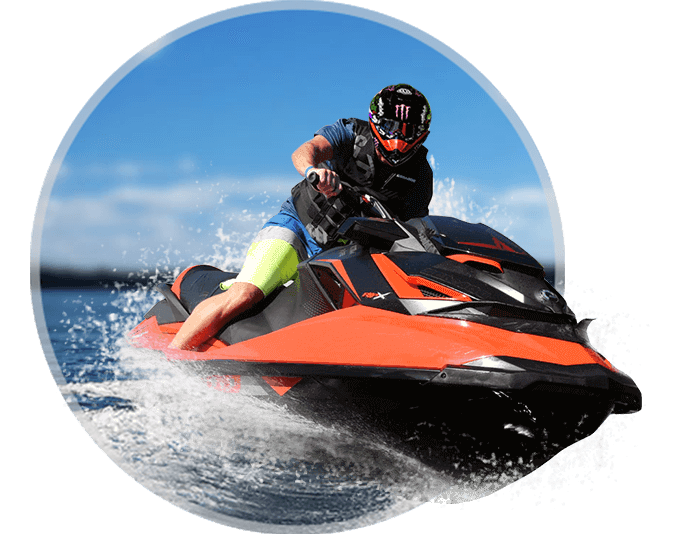 Our partnership with our clients is formed through open and candid communications founded on mutual trust, honesty, and reliability.
SEA DOO RENTALS MUSKOKA IS ONE OF THE LARGEST AND MOST PROFESSIONAL JET SKI RENTAL COMPANIES IN CANADA! WE SPECIALIZE IN SERVICING LAKE MUSKOKA, LAKE ROUSSEAU, LAKE JOSEPH, LAKE SIMCOE, LAKE ONTARIO AND LAKE OF BAYS.
Our 12+ delivery trucks are ready to bring your Watercraft rental to the location of your choice! Don't spend your vacation on land! Join the action on the water! Sea Doo Rental in Muskoka was never easier! Enjoy our latest models of Watercrafts; Sea-Doo's, Bow-Rider (With and Without Tower), Pontoons and Tri-Toons, and Ski/Wakeboarding boats! Sea Doo Rentals Muskoka will exceed your expectations.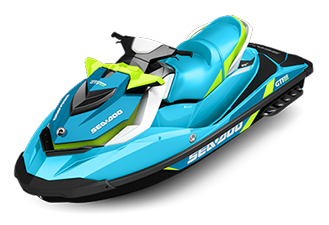 GENERAL INFORMATION
PICK UP AND RETURN POLICY
CANCELLATIONS
RESERVATION POLICY
GENERAL INFORMATION
All rates are in Canadian Dollars.
HST, gasoline and oil, are not included in the rental rates.
You must pay the deposit in order to guarantee a reservation.
A 25% Rental Deposit ($300 minimum) is required to reserve any Watercraft.
In the case of mechanical damage that might make the availability and delivery of a Watercraft Rental
impossible: Sea doo Rentals Muskoka reserves the right to switch your reservation to another watercraft rental that is available and that you (the customer) agrees to OR to cancel the reservation without a penalty.
For ALL Watercraft Rentals, A Security Deposit is required
For Sea-Doo's and Boats up to 23.5 feet, the Damage Deposit is $3,000.
For boats 24 feet and over, the Demage Deposit is $5,000.
For Boats with Dual Propellors (Regardless of length), the Damage Deposit Deductible is $5,000.
For Specalty boats, the Damage Deposit is $10,000.
Insurance is mandatory for for ALL Watercraft Rentals. ($39 per calender day)
For cancelations anything over 30 days we will charge $300 or 25% for refund, anything less than 30 days goes into credits and is valid for a year.
We recommend obtaining a Pleasure Craft Operators Card.
PICK UP AND RETURN POLICY
CANCELLATIONS
RESERVATION POLICY
WHY CHOOSE SEA DOO RENTALS MUSKOKA?
Sea doo Rentals Muskoka is committed to delivering the latest and greatest Watercraft Rentals on time to get you out and emjoying the water as quickly as possible.
Sea Doo Rentals Muskoka always has to BRAND NEW Models to offer to our dear customers and we are committed to exceeding your expectations for your vacation fun. 
Sea Doo Rentals Muskoka has been serving the Gravenhurst and surrounding areas for 20 + years and wants to earn your business. Our loyal customers love our personalized treatment: It keeps them coming back for more each time.
OUR WATERCRAFTS IN MUSKOKA
Customers Boat Rentals Reviews
We had the best vacation with our friends in Muskoka. We had rented some ski jets. And boats from JSR, it made our trip to Muskoka unforgettable
Professional, lots of boats and bow riders, watercrafts, ski and wakeboard boats to choose from. The price is really good considering the services provided.
What an amazing trip to Muskoka. We never had the chance to get bored thanks to Jet Ski Rentals Muskoka. I recommend renting from them, nice modern watercrafts and all the necessary accessories for the PERFECT VACATION.